CYCOGS® Company Robotics Museum review of the B21
The
CYCOGS
®
Company presents a selected review of the Real World Interface RWI companies B21 robot system. The RWI company became iRobot, who merged with Amazon.
An introduction to the RWI B21 mobile robot
The Real World Interface / iRobot B21 robot remains a rather famous historic model in the Robotics Industry. Many academic research facilities and institutions found at Universities, Government agencies and Businesses operated the B21 robot in their research. As such, many conducting research today will note references to this robot in various papers, even in ROS. When we checked, not much information is available on the web for the robot itself.
This created a lack of information that we will attempt to address.
We have produced three videos covering the B21 Mobile Robot.
For the Right:
Click here for the
Rumble video Introduction to the B21 robot. Part 1.
Click here for the
Rumble B21 robot base. Part 2.
Click here for the
Rumble B21 robot enclosure. Part 3.
For the Left:
Click here for the
YouTube video Introduction to the B21 robot. Part 1.
Click here for the
YouTube B21 robot base. Part 2.
Click here for the
YouTube B21 robot enclosure. Part 3.
Here are some B21 Museum images.
We will additionally provide a few selected pictures for public use.
These Public Use images will have a green screen for changing its background.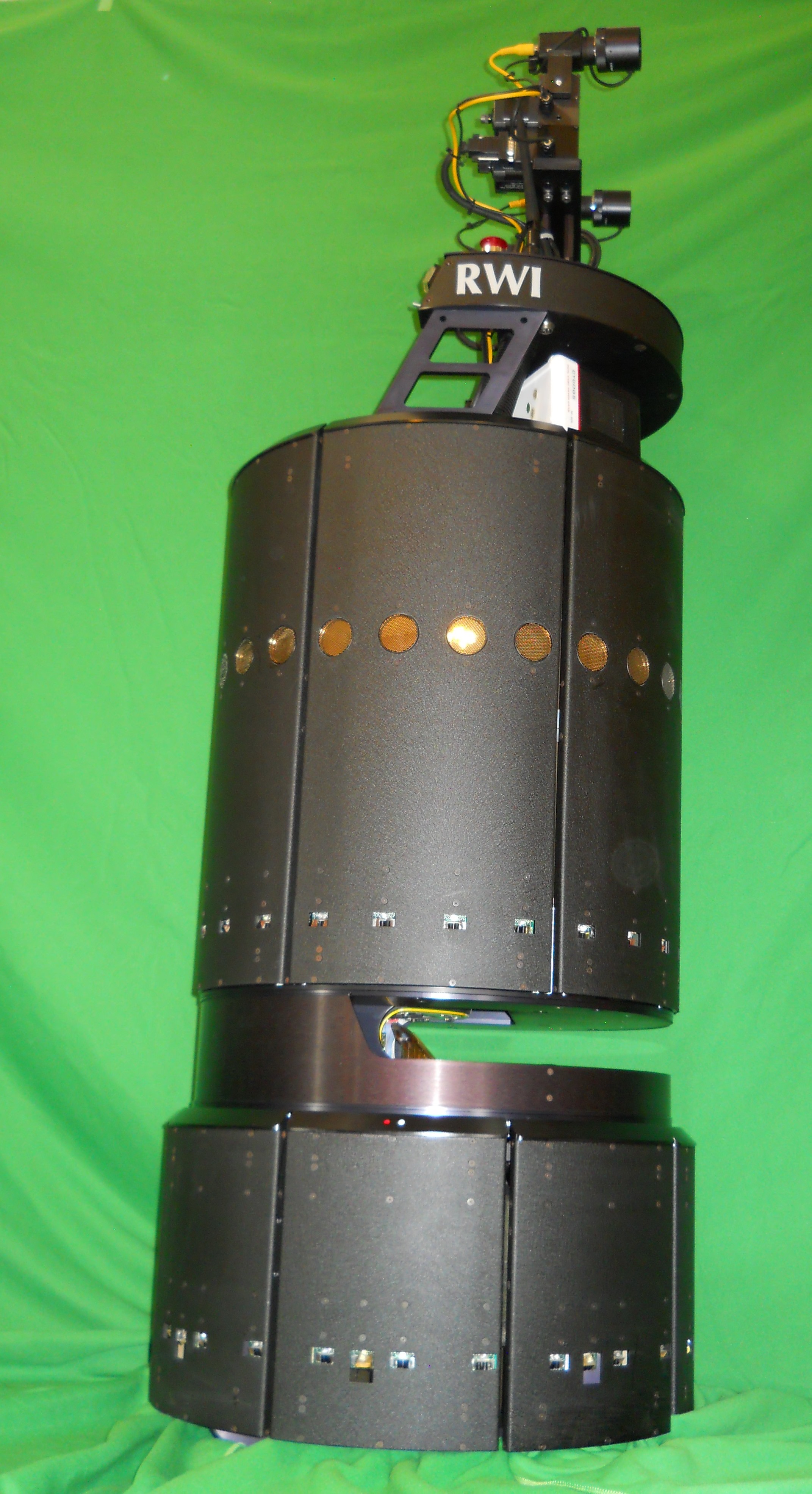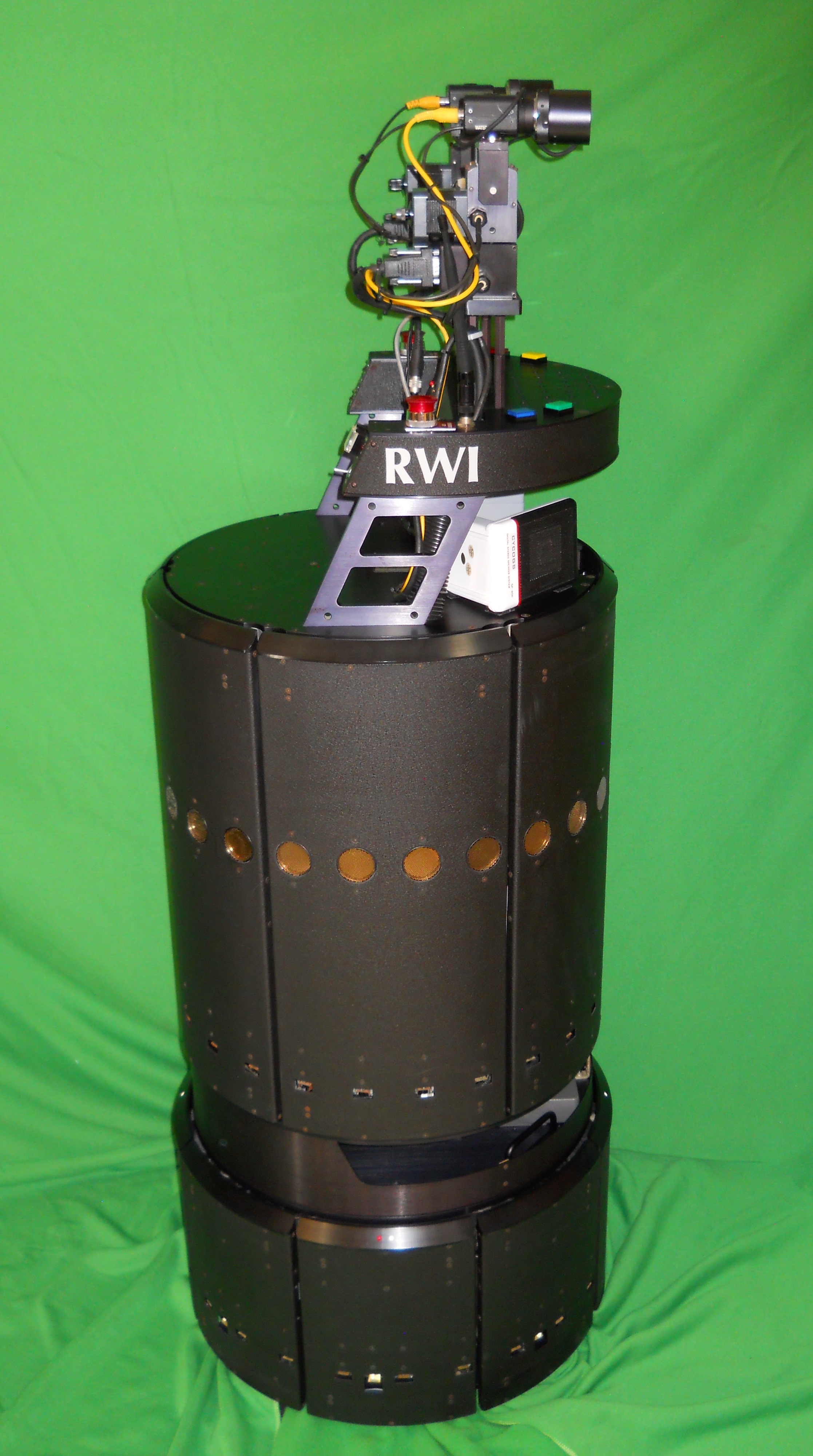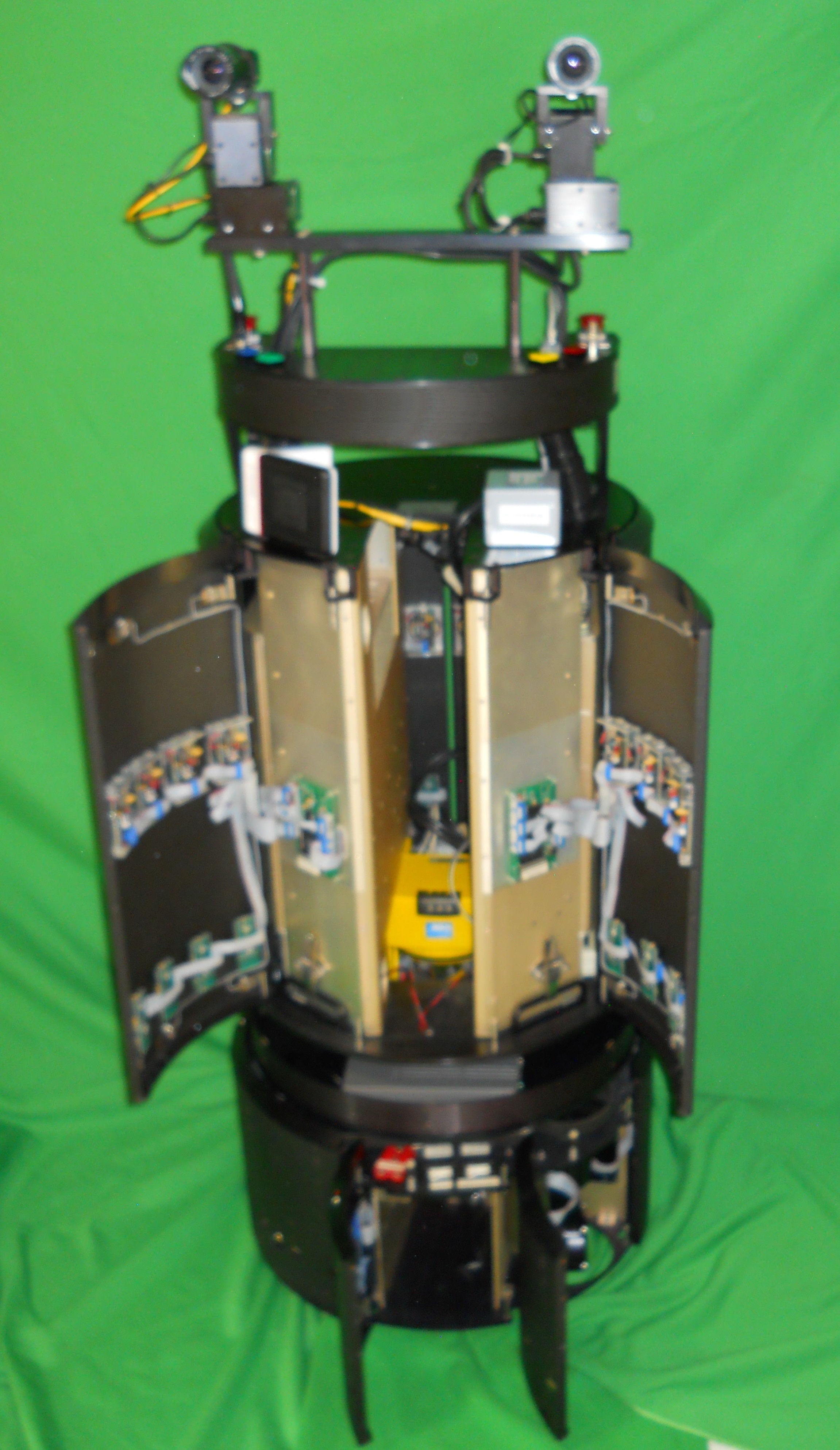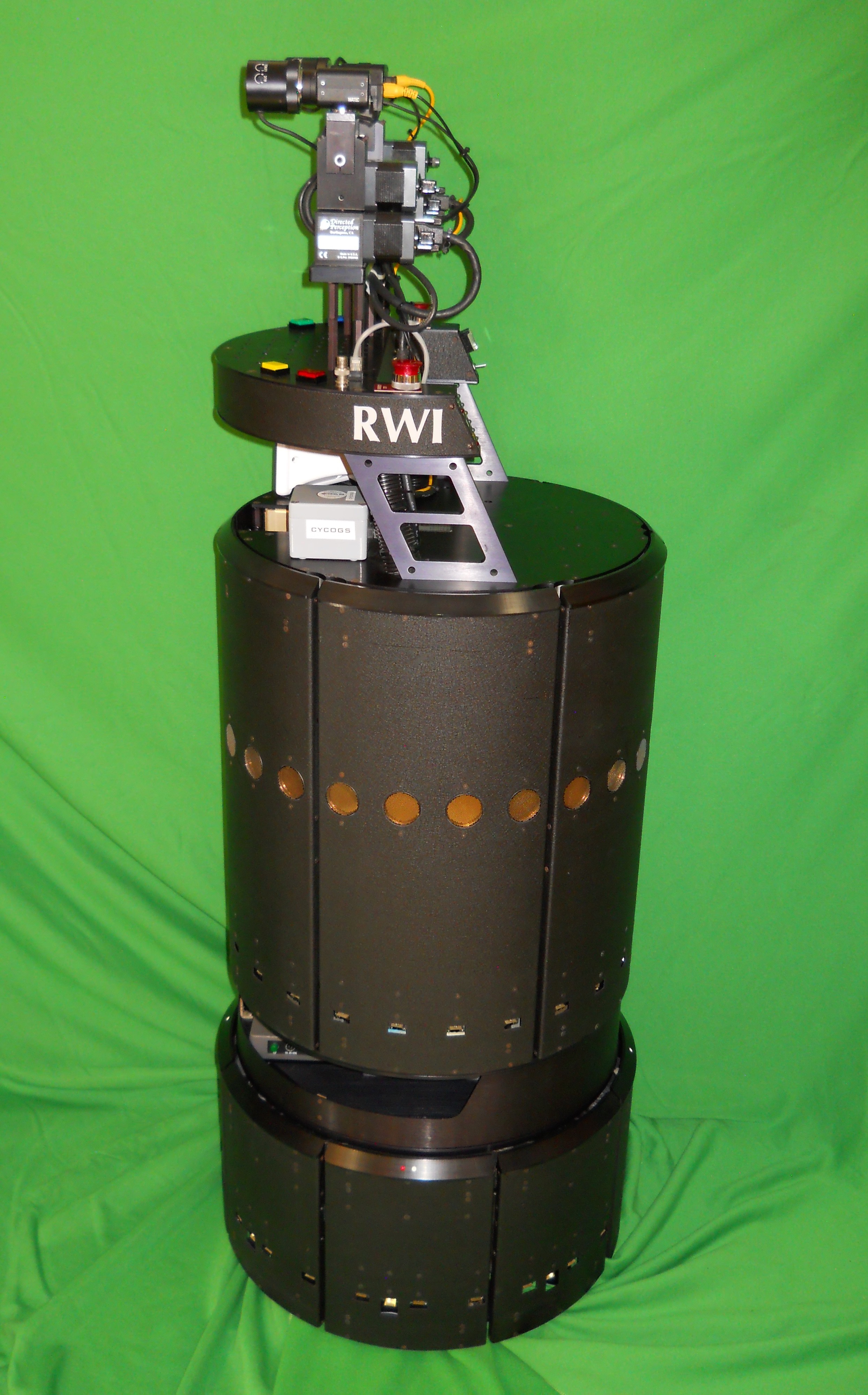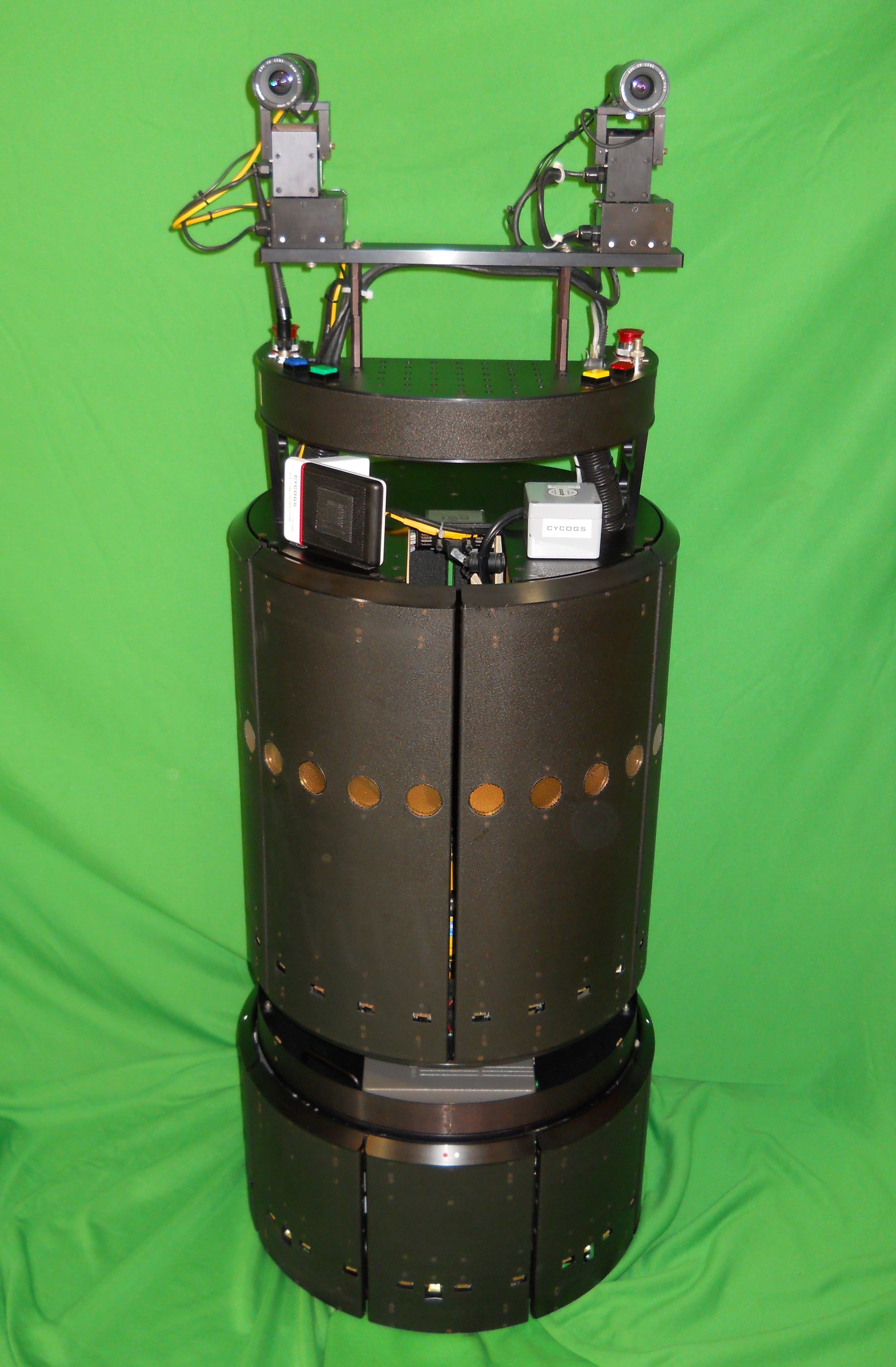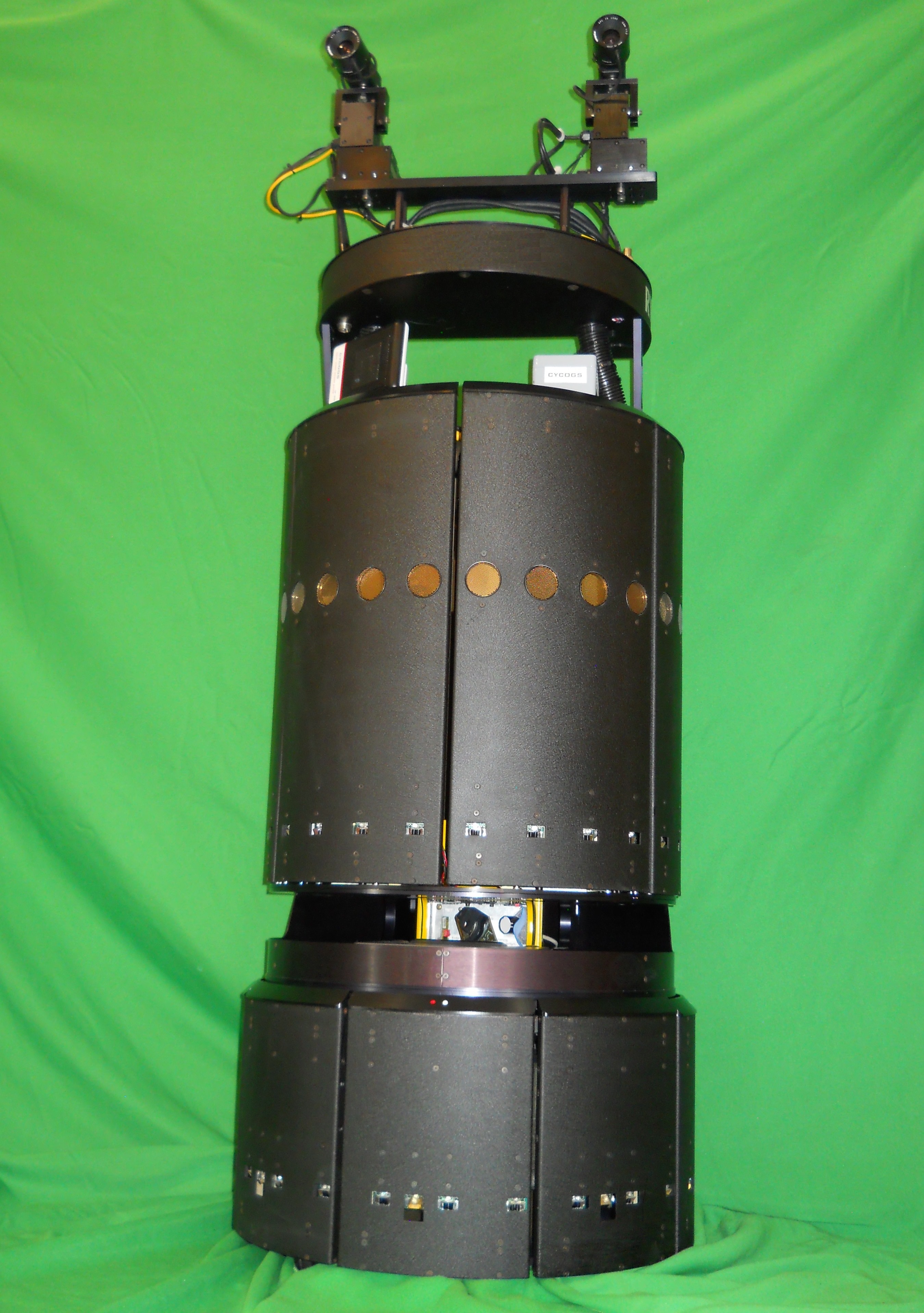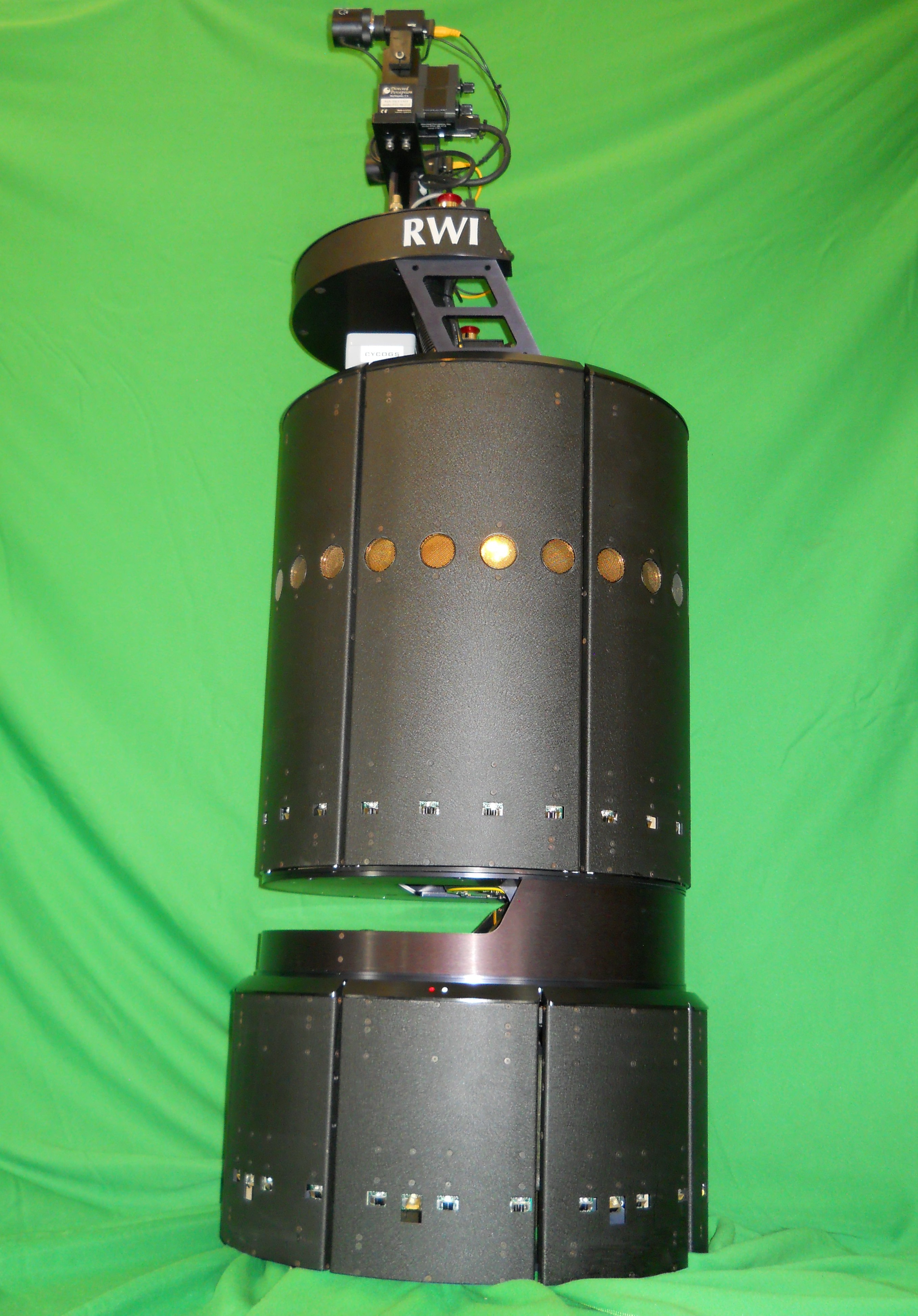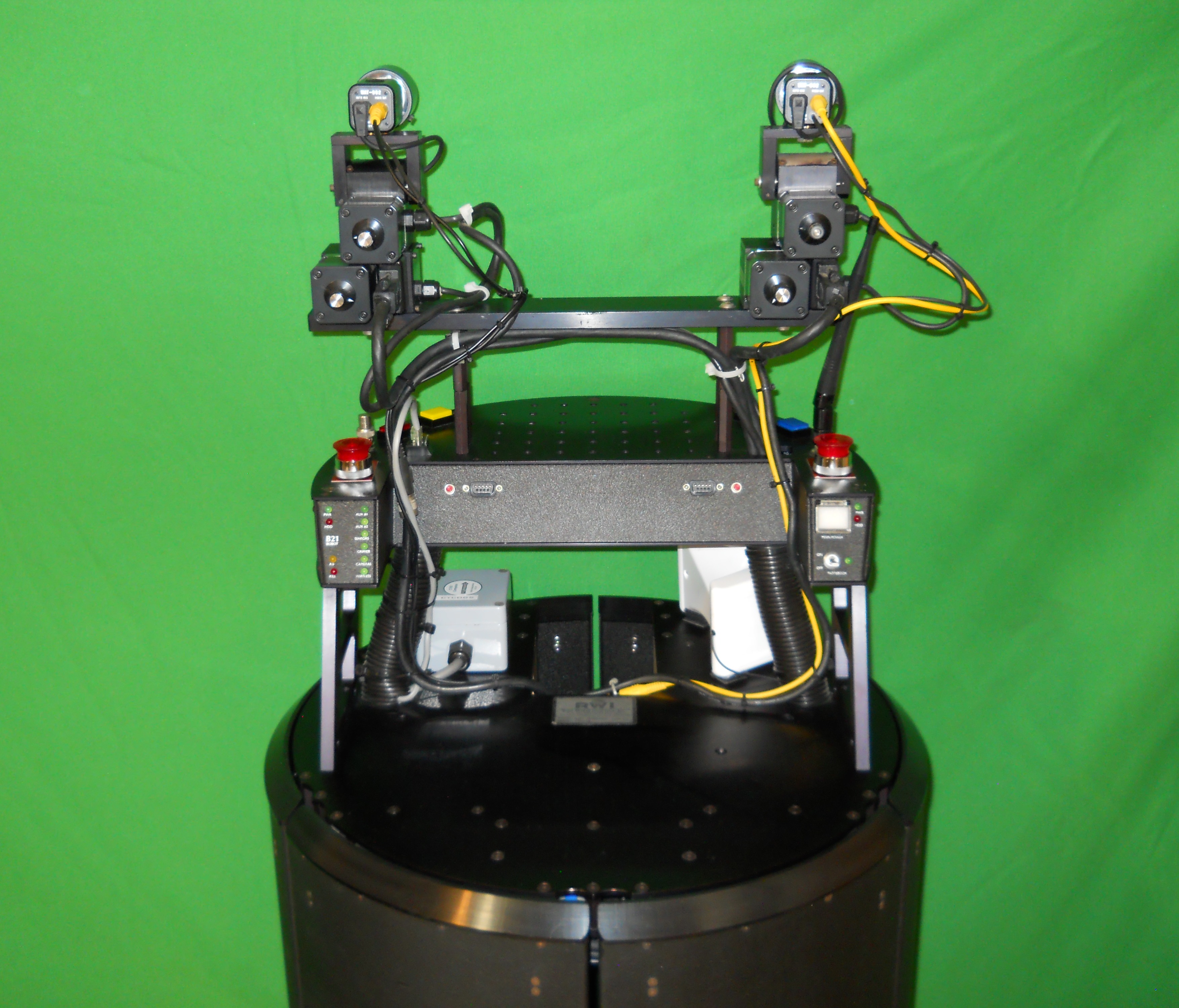 To use the green screen background images of the B21 Robot for any use, we only require a proper attribution for the images.
Please use:
"RWI B21 Robot. Photo by
CYCOGS
®
LLC. www.CYCOGS.com © 2023 "
Other B21 Robot pictures below will retain the necessary
CYCOGS
Copyright protection.
Please note this B21 robot is one of our museum pieces, and we do not plan on modifying it, operating it, parting it out, etc. It is in great shape, but it would naturally require a rebuild and detailed inspection to verify and test its operation. We cautiously feel we do not have all the original software and skimpy on the CAD, wiring and circuit diagrams, and sufficiently complete operating manuals.
In an effort to adequately document the B21 robot: we have created, with a possible bit of unsupported details and some fiction thrown in, a
RWI B21 Robot Specifications
file. And for an inexact pictoral rudementary ("sloppy") overview diagram to indicate the numerous electrical components in the B21, a
RWI B21 Robot Diagram
file. Please let us know if you encounter questions or if you can provide more information.
We possess the capability for rebuilding or upgrading your B12, B14 and B21 robots, and if you would prefer us to rebuild or upgrade your system, let us know. We have sourced many key parts and unique components for the B21. This includes tire retreads, belt replacements, slip rings, etc.
A rebuit B21 robot would undoubtedly make a nice ROS platform using modern electronics and computers.
If you wish to properly dispose of yours, let us know.
The B21 images below are under
CYCOGS
copyright.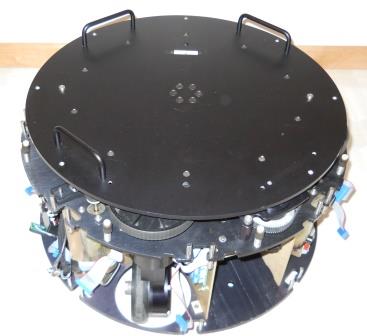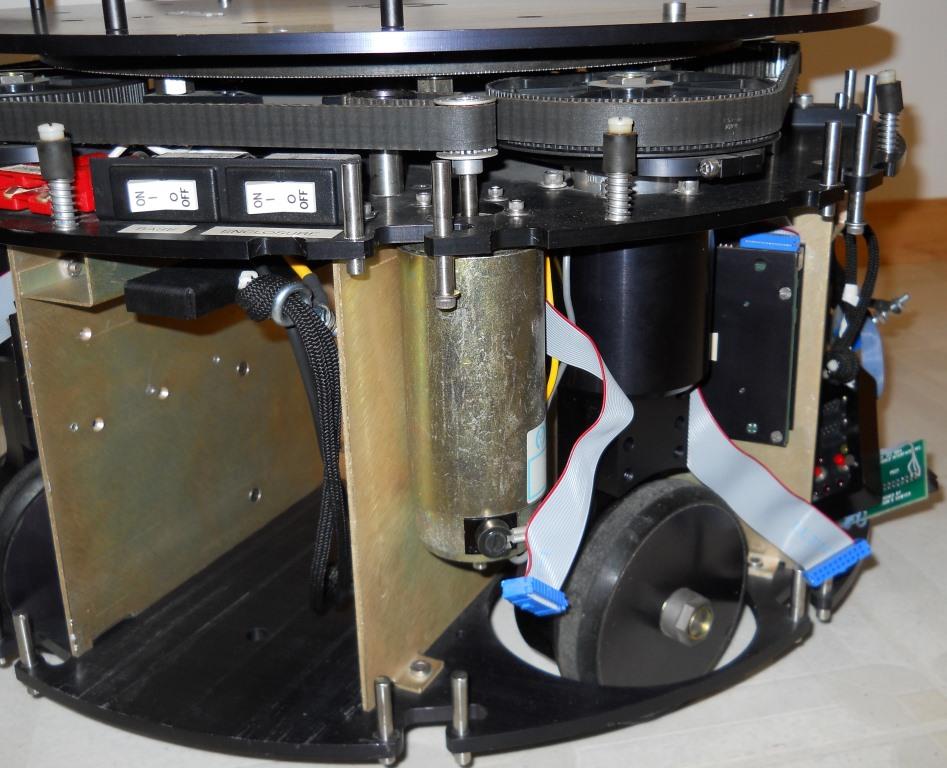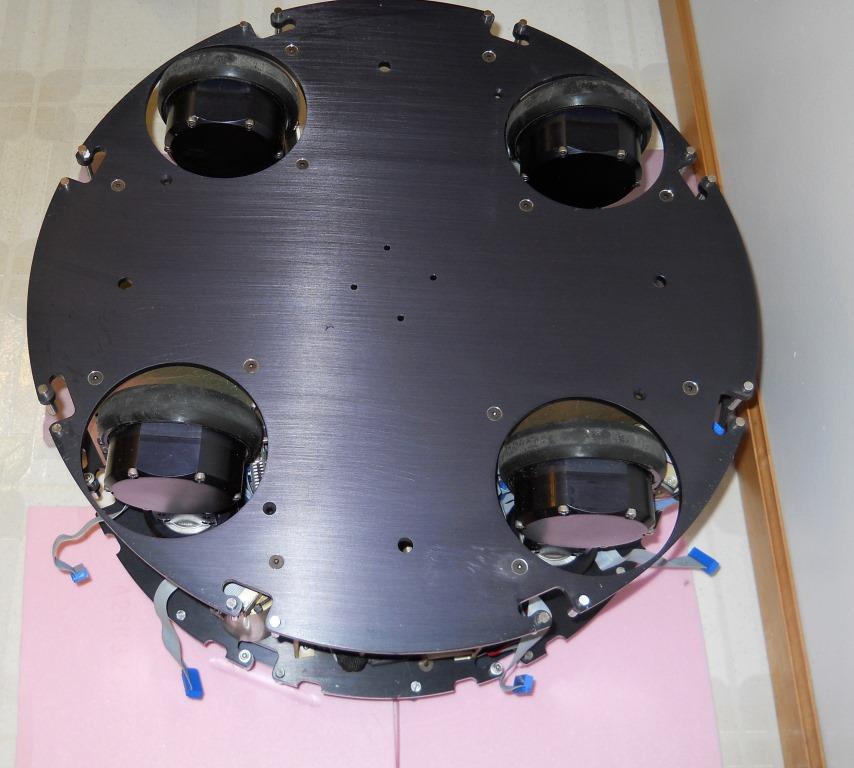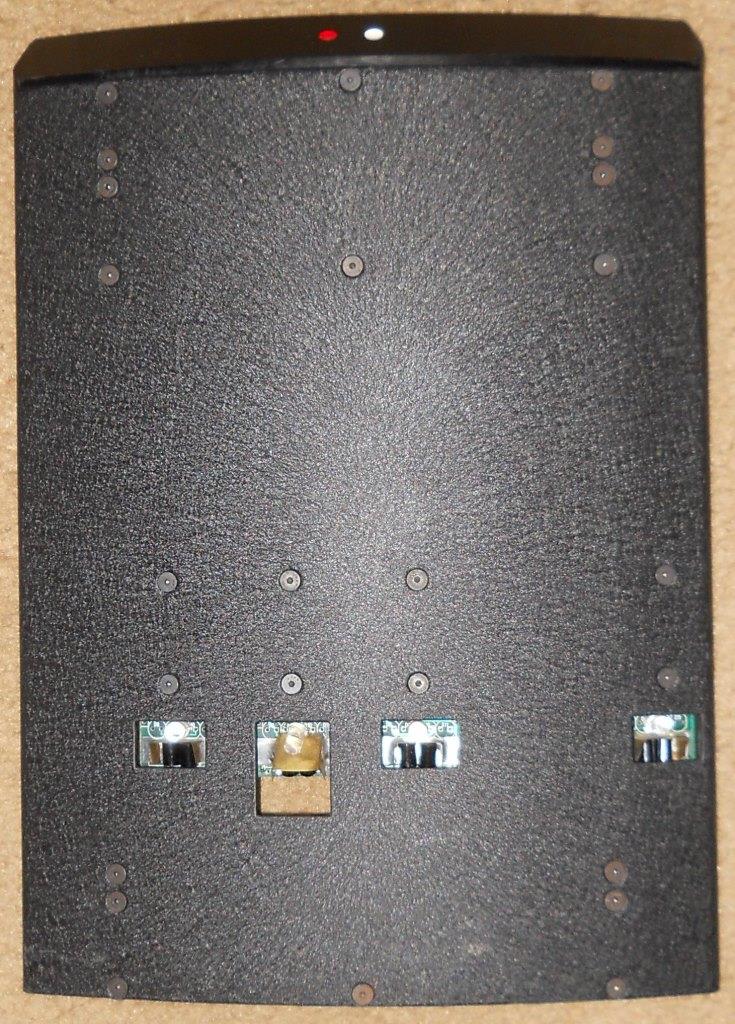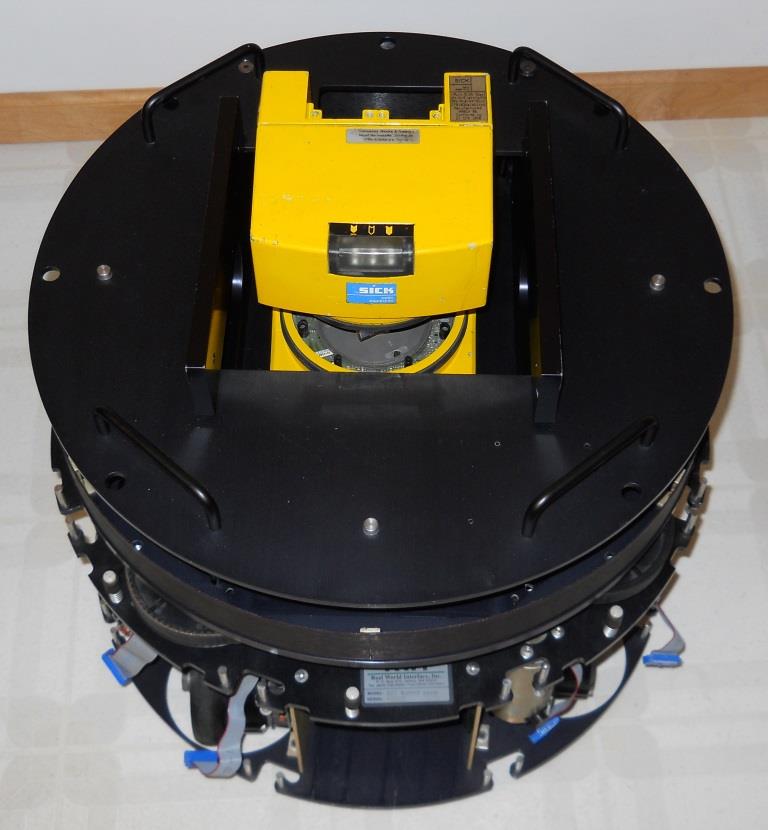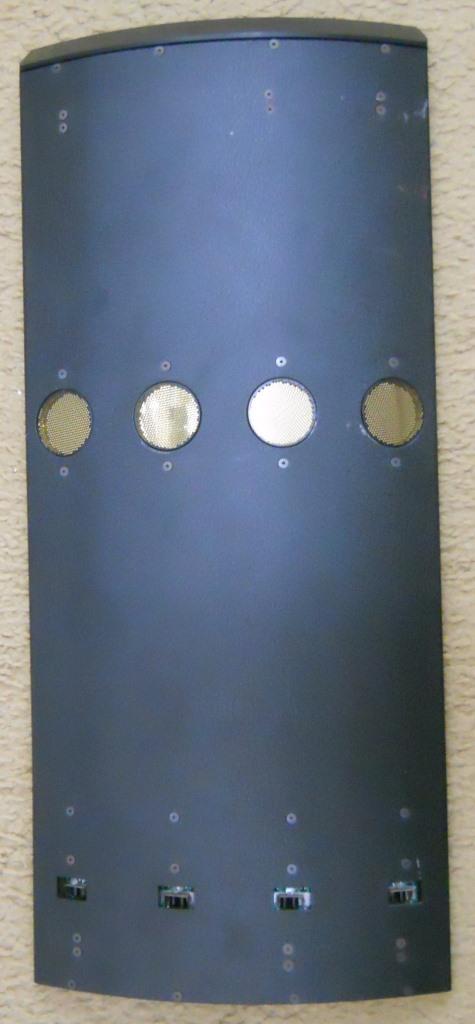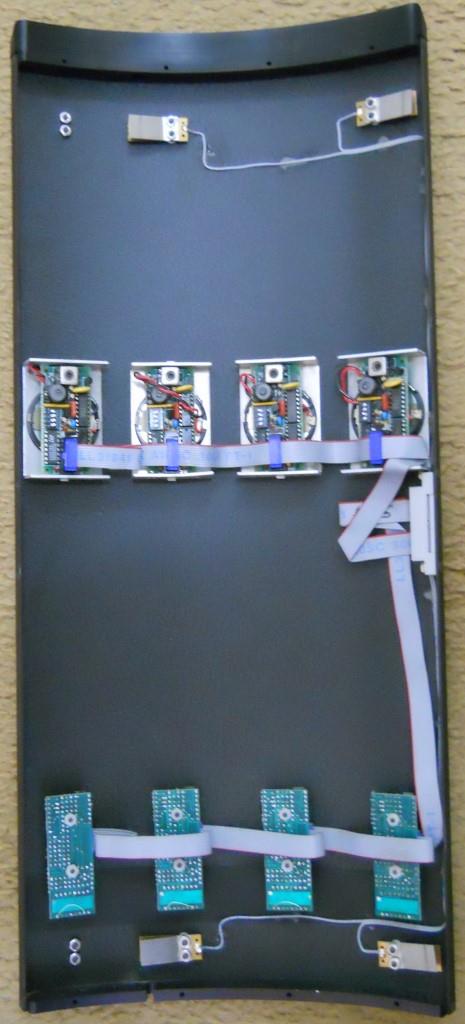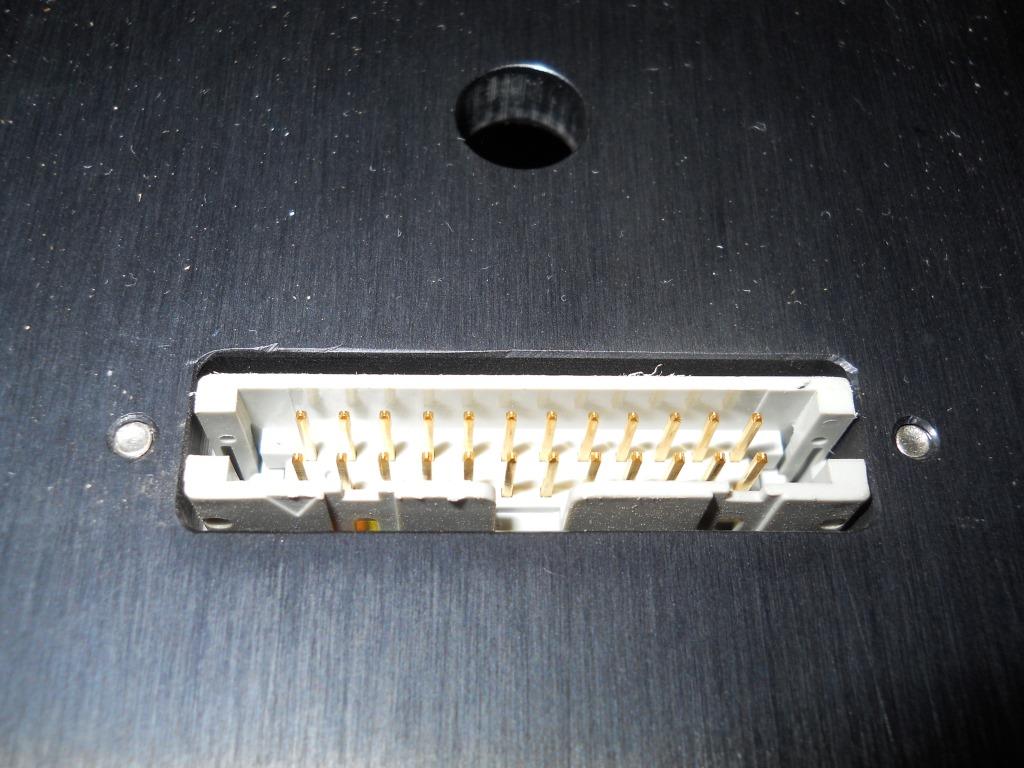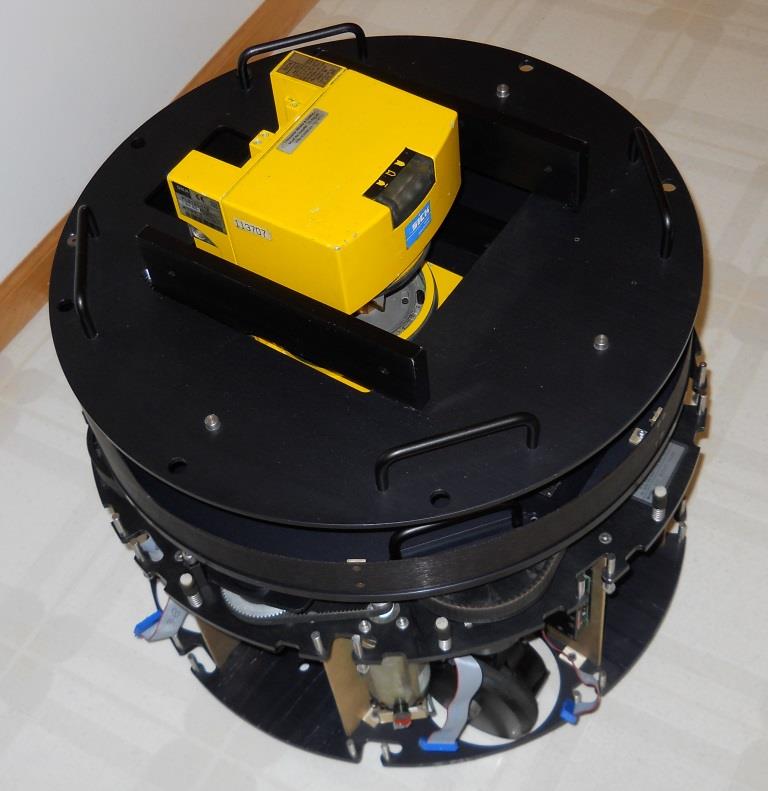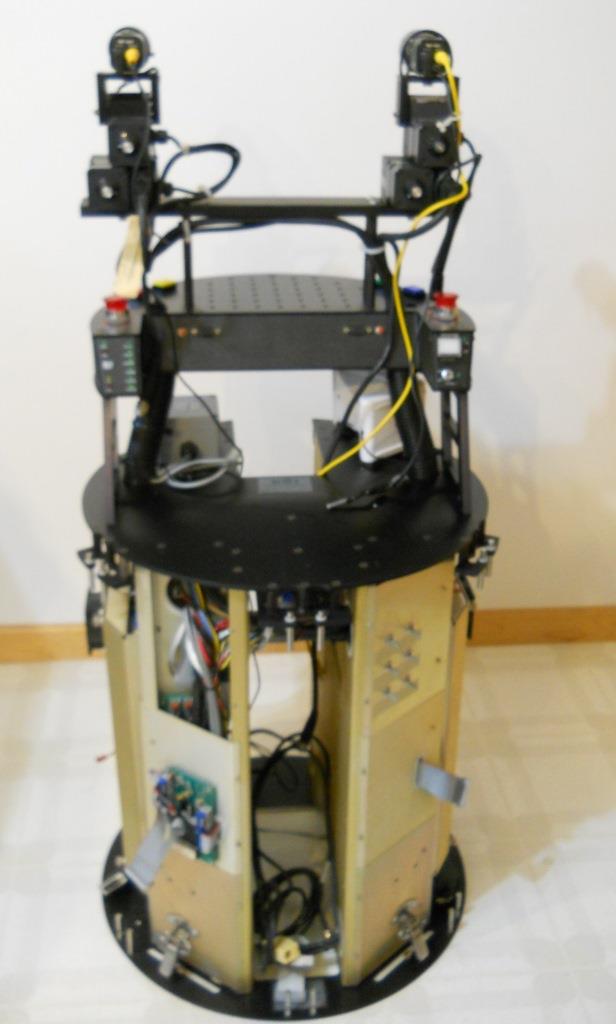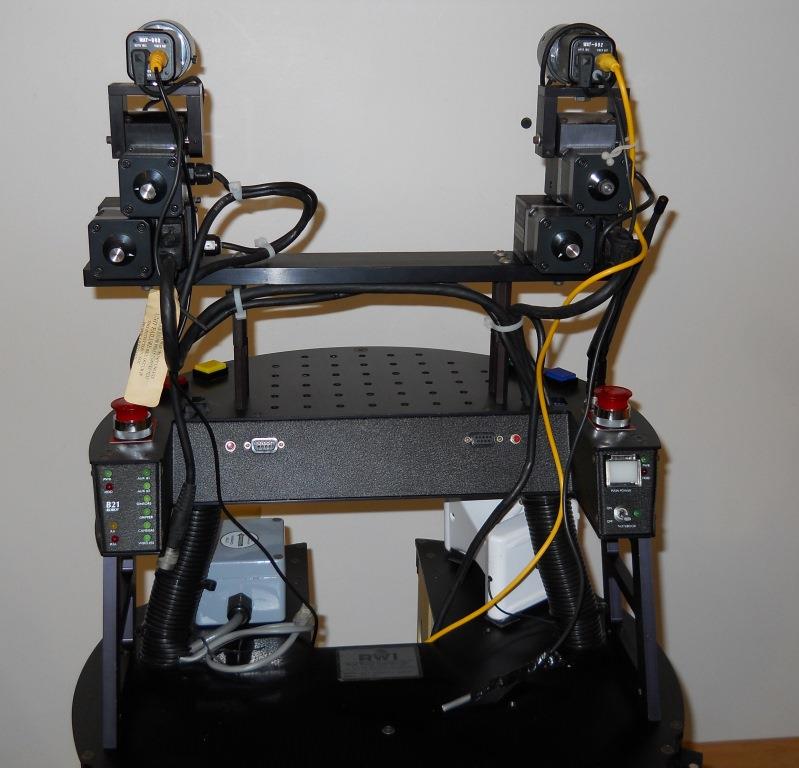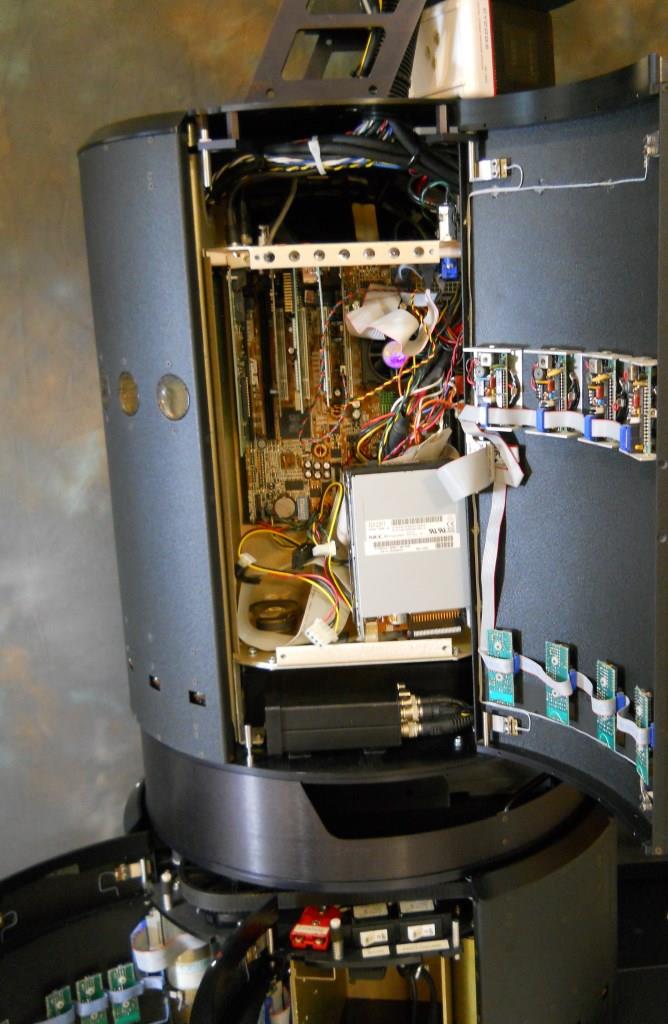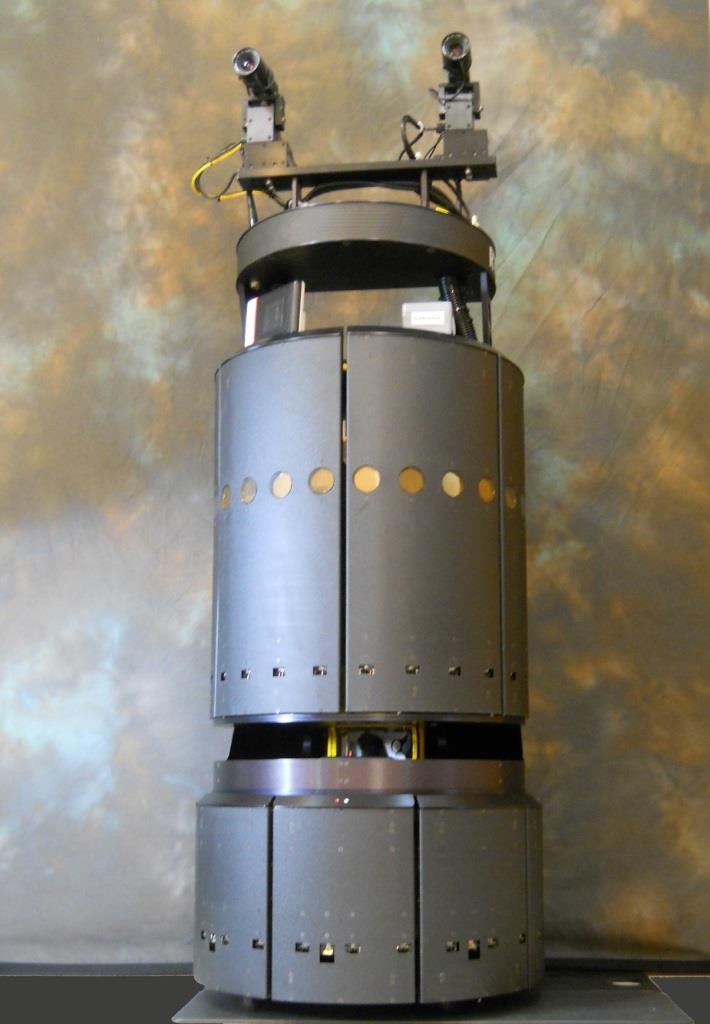 If you encounter any questions relating to our B21, and the museum videos and images, please let us know.
Please contact the
CYCOGS
®
Company here:
Contact:
Send questions and comments about this B21 AI ROBOTIC Museum web page to the
CYCOGS® Contact.