CYCOGS® Brand Registration, License and Insurance information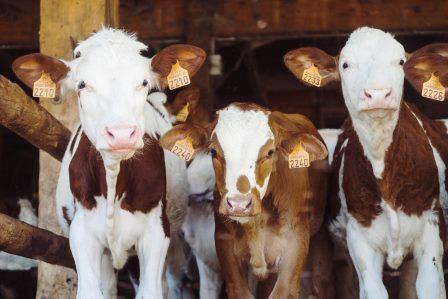 The CYCOGS® company understands that as robotics become more prevalent, robots will need the protection of licensing, registration and insurance.
Why license robotics?
The most important aspects are ownership and responsibility. Having a licensed and registered AI Robotics system can clearly define
who owns the equipment
which is important for theft recovery, insurance and maintenance. Much like your automobile. Having a registered robot can help insurance ratings and offer some peace of mind in the event your robot is stolen; recovery may be possible. From the law enforcement angle, having your licensed aerial drone may prove your drone was
NOT the one we are looking for as related to some infraction or crime.
Licensing RIN>
Check out
CYCOGS
Product Information on and License Information.
Licensing will evolve much like the automotive VIN Vehicle Identification Number, into a RIN, Robot Identification Number.
Additionally, Standards signify a manufacturers designator, model, year, and major feature and a unique ID number. The RIN numbers. Currently this is not fully available.
Please contact CYCOGS for more information
.
Registration
Check out
CYCOGS
Product Information on registration Information. If you have an older robotic system, registering it can provide you a
Robot Identification Number (RIN)
. This number will be based on the manufacturer, model, year built, major features, and the manufacturers serial number.
Commercial Robotics Insurance
The
CYCOGS
®
company recommends that AI Robotics and Automation users / owners purchase commercial robotics insurance for the protection of their AI Robotics, Automation investments, as well as protecting their assets and ongoing business concerns from loss and liability.
As the Robotics insurance industry evolves, the use of a Robot Identity Number (RIN) will enable insurance companies to accurately rate and determine liability rates for insurance coverage.
A robot digital tape backup library system should not have the same insurance rates as a large jet powered Area Drone carrying 1000 gallons of fuel. Like any technology, there is a risk of damage and loss relating to the AI Robotics Automation due to failures such as in equipment, software, programming, including human factors such as human negligence. In order to reduce such risks of financial loss affecting the company and or owners using AI Robotics equipment, taking out robot insurance is a necessary expense. Your insurance company policy should also protect against third party damage, as such a risk is possible during normal robot operation. Humans / People can do the unexpected and may not realize the peril they are in, or the damage that could occur.
The Purchaser / Operator / Owner of the AI Robotics Automation System is typically responsible for its use.
Thank you for visiting the
CYCOGS
®
Brand Robot Registry and Registration, Licensing, Insurance information and resource portal. If you have any AI Robotics questions,
RIN
questions, please let us know.
Please contact the
CYCOGS
®
company here:
Contact:
Send questions and comments about this web site to the
CYCOGS® Contact
.