CYCOGS® Brand Robot-Leasing Finances options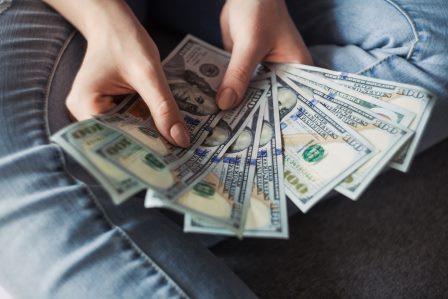 Get Help with CYCOGS® Brand Robot-Leasing and Financing. Find out about leasing Robotics including finance options.
If you entertain any questions on leasing, the
CYCOGS
®
Company can assist you to obtain the answers.
For
leasing inquiries
, please email us at:
Sales Leasing E-mail:
sales@CYCOGS.com
Our experience shows email is best for finding the right initial help, we will be delighted to talk to you and secure the proper people with the correct information to you.
Need to automate, but lack the funds? Robot technology can be expensive. But not investing in robots could terminate your business.

CYCOGS
®
RobotLeasing™
(
Lease Financing and Management
) of Robots, Robotics and Automation Equipment is like the features of a managed vehicle Lease. (Like an Aircraft or Automotive lease.) The
CYCOGS
®
Company is an
experienced Robotics company
and may be able to facilitate getting the robotics you need. Robot Leasing provides options for financial flexibility for companies to operate a robot or robot system and if leasing-to-own, leads to a path to ownership. Robot Leasing, as with any lease type, minimizes the initial investment, allowing you to
retain your capital
and preserve your credit lines.
You as the Lessee still are
responsible for timely payments and equipment care
. You are not free from repossession and actions from lease violations. Leasing and management of
autonomous mobile robots are our specialty
. We are experienced with several types of traditional Industrial, Research and other robot arms uses. The
CYCOGS
®
Company was created in 2004 is a robotics company participating in leasing and financing robotic equipment. Leasing options may enable you to obtain robotics with a more reasonable initial capital investment. Your robotics contributes to your business bottom line, the productivity increases and resulting income must offset operational costs and leasing payments. When the
CYCOGS Robot Lease Agreement
(
RLA
) reaches its conclusion, depending on the options and lease type, the robot may be returned to the
CYCOGS
®
Company (
the Leaser
), or the property is transferred to your company. If your lease type is a
Lease to Own
, your robot can continue generating profits for you until its operational lifetime has been reached.
Leasing optimizes your revenue flow and can reduce your tax burden.
Companies that look to Automation may find it offers your business the productivity and improvements to production, and by leasing robots can remain competitive despite economic or labor issues.
Robotics long term benefits occur reliably if the end users manage the required maintenance and servicing, and keep up with the consumable's usage.
The
CYCOGS
®
Company offers this
management in its leasing agreements
. Ultimately this should lower operational costs allow you to minimize recruiting and maintaining your human workforce.
Robotics management requires
highly qualified technical robot support personnel.
Customers (
lessee
) may need to provide technical programming, robot job teaching, basic maintenance, and consumables replacement. Routine operation of robots may be administered and monitored by both parties via the Ethernet and/or via the Web.
The initial and subsequent robot job training/programming and system integration is unique for each customer, and optionally included in the lease agreement.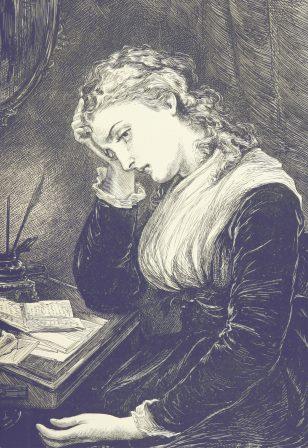 Commercial Robot Insurance
The CYCOGS® Company recommends that AI Robotics and Automation users/owners purchase commercial robotics insurance for the protection of their AI Robotics, Automation investments, as well as protecting their assets and ongoing business concerns from loss and liability.
Like any technology, there is a risk of damage and loss of the
AI Robotics Automation
due to failures such as in equipment, software, programming, including human factors like human negligence. To reduce such risks of financial loss affecting the company and or owners and lessee utilizing this equipment, taking out robot insurance represents a necessary expense. Your insurance company policy should equally protect against third-party damage, as such a risk is possible during normal robot operation. Humans/People can do the unexpected and may not recognize the peril that is present, or the damage that could occur.
The
lessee is responsible for the insurance
covering the robotics equipment and covering the risks associated with AI Robotics Automation. If you are leasing from the
CYCOGS
®
Company, it is
mandatory
that the
CYCOGS
®
Company must be named as the
Lien Holder
in the insurance policy in the event of equipment damage or loss.
The
Operator/Lessee (purchaser)
of the AI Robotics Automation Systems is responsible for and assumes all liability and
agrees not to hold
the
CYCOGS
®
Company responsible or liable.
Get Help with other
CYCOGS
Customer Leasing Services
, contact
CYCOGS
Leasing Sales
at:
RobotLeasing: Leasing E-mail:
RobotLeasing@CYCOGS.com
You can contact the CYCOGS® Brand Robot-Leasing Finances Options at CYCOGS
Sales here:
Sales E-mail:
sales@CYCOGS.com