CYCOGS® Website Terms of Use and Website Legal Disclaimer information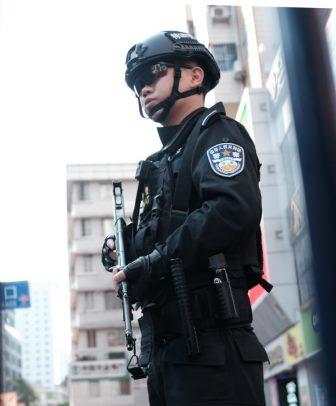 Please review our Information on the
CYCOGS
®
Company Website Legal Information Portal
.
At this location you will find Information covering the
CYCOGS
®
Company Privacy Policy Statement and Privacy Notice, the use of Website Cookies, the Website Terms of Use and Disclaimer document, and End User Security Policy.
Please refer to the
CYCOGS
®
Company Legal page for information on Intellectual Property (IP) and other legal information. The Legal page for the
CYCOGS
®
Company website covers legal disclaimers and the
CYCOGS
®
Company website conditions for using this website and its TERMS OF USE. Furthermore, this has Information on the
CYCOGS
®
Company Intellectual Property (IP) and user restrictions.
CYCOGS Web Site Terms of Use and Disclaimer.
The CYCOGS® brand web site provides absolutely no rights of distribution of its contents by rental, lease, lending, sales or reproduction, in whole or in part, is granted.
No graphics, photos, text or other content may be downloaded and used on another Internet site without permission. The
CYCOGS
Company reserves the right to make, from time to time, such departures from the detail specifications as may be required to permit improvements in design of its products. Components made under military approvals will be in accordance with the approval requirements. The use of this web site does not constitute an engagement of any kind. The information included herein is believed to be accurate and reliable. The
CYCOGS Company assumes no responsibility
for any missed opportunities or resulting action from using this website. The
CYCOGS LLC Company will not be liable
for any errors or omissions. Any and all third-party links found in this website is provided as a convenience only, the
CYCOGS
Company does not endorse, recommend or certify materials found in
third party links
. Furthermore, the
CYCOGS Company is not responsible
for the inclusion or exclusion, or endorsement of the views, or the content or reliability of these external website links.
CYCOGS® is a registered CYCOGS LLC brand trademark. ACMR™, AEMD™, CAAI™, CACM™, CAIR™, CARP™, CEM™, CGM™, DRB™, DRC™, HDMR™, Hi2WAM™, HYSA™, H-Snarm™, IMRH™, IOP™, LMVV™, MCDR™, MSR™, Plattack™, RAL™, RBP™, RDSS™, RESS™, ROMP™, SAIR™, SDRV™, SRing™, Snarm™, Snarm-CR™, SRP™, TPOVR™, WA™, and others are all CYCOGS LLC brand trademarks.
The
CYCOGS
Company ownes several patents covering all or part of the Hi2WAM, WA, CGM, SRing and the HYSA/Snarm products. All of the
CYCOGS
Company web pages are Copyright ©2004 - 2023. All Rights Reserved.
Please note: The permitted use of
Trade Names in our website that are not trade names of the CYCOGS®
Company are used to reference another company's product or service, and the
CYCOGS
®
Company
makes no claim for its use or affiliation
. Furthermore, the
CYCOGS® Company does not grant such use to any other party
. If such use is objected to, please contact the
CYCOGS
®
Company in order for us to properly resolve its use. For more comprehensive information on trademarks, please visit USPTO.gov.
The following information is carefully provided for the copyrighted materials, such as images, screen captures, and text; and for trademarked materials, like logos and marks. These valuable materials are rightfully owned by the
CYCOGS
LLC Company ("
CYCOGS
®
.")
The materials incorporated in the
CYCOGS
®
web site or available for download on
this web site are subject to these license terms,
as well as any specific guidelines contained herein. If you download any specific materials from this site, you agree to be bound by these license terms as well as the specific guidelines related to the materials you wish to download. Furthermore, the
CYCOGS
Company is
not liable for any malware, viruses or other hazards
that may be associated with its web site or of any third-party links found on the official website.
You may not sell, alter, modify, license, sublicense, copy, or utilize the materials in any way other than has been explicitly authorized by the
CYCOGS
Company. Furthermore,
web page scraping misappropriation
and
unjust enrichment and interference
with
CYCOGS
LLC business relations, including excessively crawling, is
strictly prohibited and considered trespass to chattel
. The
CYCOGS
Company reserves the right to revoke the authorization to view, download, and print the materials available on this site at any time, and for any reason. You acknowledge that any rights granted to you constitute a license and not a transfer of title. You do not obtain any ownership right, title, or other interest in the
CYCOGS
Company copyrighted materials or trademarks by downloading, reproducing or otherwise utilizing these materials.
The
CYCOGS
Company will optionally allow use of certain copyrighted materials for limited applications and uses if a request is submitted to the
CYCOGS
Company and approved by an authorized member of the
CYCOGS
LLC Company.
THE CYCOGS COMPANY SHALL NOT BE LIABLE TO YOU OR ANY OTHER PARTY
FOR ANY LOSS OF REVENUE OR PROFIT OR
FOR INDIRECT, INCIDENTAL, SPECIAL,
CONSEQUENTIAL, OR OTHER SIMILAR DAMAGES,
WHETHER BASED ON TORT
(INCLUDING, WITHOUT LIMITATION, NEGLIGENCE OR STRICT LIABILITY),
CONTRACT, OR OTHER LEGAL OR EQUITABLE GROUNDS
EVEN IF THE CYCOGS COMPANY
HAS BEEN ADVISED OR HAD REASON TO KNOW
OF THE POSSIBILITY OF SUCH DAMAGES.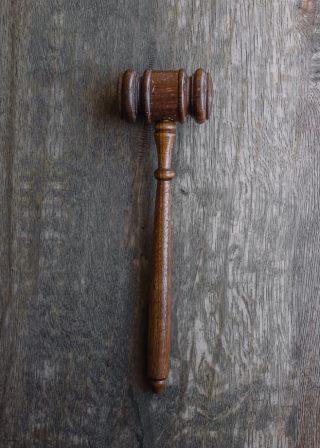 If any user has a legitimate question or specific issues with
our official website or its Policies
Please contact us for legal issues and related E-mails:
legal@CYCOGS.com