CYCOGS® Brand Sales Offers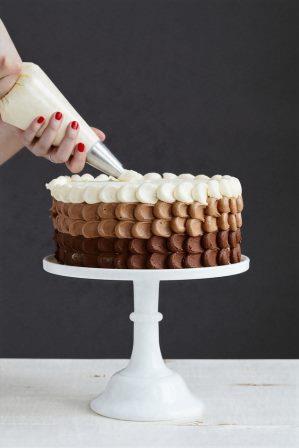 Our special offers cover Volume Sales, Military and Government Discounts, International Customers Special Offers and Refurbished Sales. The
CYCOGS
®
Company is proud to offer our Military and Government special pricing and we additionally offer volume
sales price reductions.
Volume Sales
The CYCOGS® Company can offer price reductions on large quantity sales.
Our manufacturing and parts suppliers offer us price reductions on volume orders, and we can pass these cost savings to help reduce the price of your volume orders. Please
contact us
for your requirements and order situation.
Military and Government Discounts
The CYCOGS® Company is proud to offer US Military and Government pricing on our products and services.
Please contact us
for more details.
International Customers
International sales are also welcome, unless prohibited by US law.
Export restrictions may apply for CYCOGS products
to some designated countries. Please contact us for more information and determination of which products are restricted to your country. International shipping details must be worked out before purchasing. Any special conditions must be resolved before purchasing.
Special Offers
The CYCOGS® Company is pleased to offer special sale items.
These special offers may be intermittent and short lived, as stock is sold out. These items may also be promotional or excess stock. Please refer to the item and if its shipping information in included. For items with Free shipping, Free shipping is only for continental US sales using non-priority shipping.
Refurbished Sales
Looking to buy used equipment?
When available, look here to get a deal on
CYCOGS
®
pre-owned and refurbished products. The
CYCOGS
®
Company offers sales of used equipment. Most used equipment will be inspected and refurbished to operational status. Obvious damage or wear will either be repaired, or disclosed in an item condition report. Used and refurbished items represent items the
CYCOGS
®
Company has surplused, old test modules, warranty returns that have been repaired, customer trade ins, etc. Most items will have an item condition and history report. Please check with us to verify each item used to determine its condition and suitability for your needs. Some may have
warranty coverage,
some are sold "
AS-IS,
" so see that items details in the condition report. Please
contact us for additional information
and shipping details.
End of Life Product options
The CYCOGS Products and Services, End of Life Product options include Resale or Purchase by the CYCOGS® Company.
We may offer to sell some select products that have been reviewed, tested and possibly refurbished. Some are sold "AS-IS". We know customers often look to dispose old equipment. Many opt to get an
End of Life
(EOL)
Return On their Investment (ROI)
greater than paying for a per pound weight disposal charge. We can offer to purchase your old robotic equipment whether it is a
CYCOGS
brand or optionally, other manufacturers brands. Please
contact us for a quote.
We would need an item description, age, functionality condition report, some pictures and quantity, and if you can ship it. We will determine if this is feasible and a purchase price for your surplused equipment.
You can contact
CYCOGS for
Sales Offers, Special Offers, and Discounts here:
Sales E-mail:
sales@CYCOGS.com