Site Map for the CYCOGS Company Website.
Please use this Sitemap for a comprehensive overview and to carefully search the CYCOGS Company Website.
You can click a link in the sitemap list below to jump to a specific page.
The
CYCOGS
website contains this webpage sitemap, SiteMap.txt and SiteMap.XML. These sitemaps should match and contain information listing all the webpages on the
CYCOGS
web site. Some of this information infers the relationships between pages and may help web users in finding or navigating our web site.
The
CYCOGS
webpage sitemaps are also used by web search engines for indexing the web site and to "crawl" the website for ranking and listing the website information in your web searches.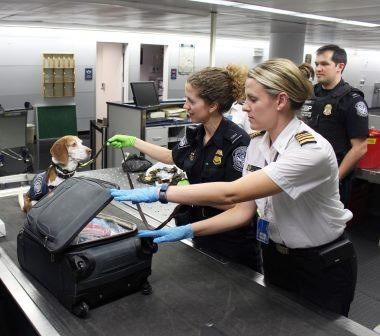 https://CYCOGS.com/
https://CYCOGS.com/CYCOGS-ACC-Chamber
https://CYCOGS.com/CYCOGS-AI-Machine-Learning
https://CYCOGS.com/CYCOGS-AI-Robotics-Classroom
https://CYCOGS.com/CYCOGS-AI-Robotics-Consulting
https://CYCOGS.com/CYCOGS-AI-Robotics-Products
https://CYCOGS.com/CYCOGS-About
https://CYCOGS.com/CYCOGS-Ackermann-Mobility
https://CYCOGS.com/CYCOGS-Basic-Types-of-Robots
https://CYCOGS.com/CYCOGS-Build-Quote
https://CYCOGS.com/CYCOGS-CGM-Compact-Gear-Motor
https://CYCOGS.com/CYCOGS-CGM-Compact-Gear-Motor-CAD
https://CYCOGS.com/CYCOGS-CGM-Compact-Gear-Motor-Overview
https://CYCOGS.com/CYCOGS-CGM-Compact-Gear-Motor-TechSpecs
https://CYCOGS.com/CYCOGS-CPS-IoT-Systems
https://CYCOGS.com/CYCOGS-Company
https://CYCOGS.com/CYCOGS-Consulting
https://CYCOGS.com/CYCOGS-Contacts
https://CYCOGS.com/CYCOGS-Cookies-Policy
https://CYCOGS.com/CYCOGS-Degrees-of-Freedom
https://CYCOGS.com/CYCOGS-Dictionary-of-Definitions
https://CYCOGS.com/CYCOGS-Differential-Mobility
https://CYCOGS.com/CYCOGS-Downloads
https://CYCOGS.com/CYCOGS-EMailing
https://CYCOGS.com/CYCOGS-Education
https://CYCOGS.com/CYCOGS-Emergency-Stop-System
https://CYCOGS.com/CYCOGS-Events
https://CYCOGS.com/CYCOGS-Feedback
https://CYCOGS.com/CYCOGS-Frequently-Asked-Questions
https://CYCOGS.com/CYCOGS-Hi2WAM-Mobility-Module
https://CYCOGS.com/CYCOGS-Hi2WAM-Mobility-Module-CAD
https://CYCOGS.com/CYCOGS-Hi2WAM-Mobility-Module-Overview
https://CYCOGS.com/CYCOGS-Hi2WAM-Mobility-Module-TechSpecs
https://CYCOGS.com/CYCOGS-Holonomic-Drive-Mobility
https://CYCOGS.com/CYCOGS-Holonomic-Mobility
https://CYCOGS.com/CYCOGS-Hybrid-Mobility
https://CYCOGS.com/CYCOGS-IP-Intellectual-Property
https://CYCOGS.com/CYCOGS-MSB-Medium-Sized-Robot-Base
https://CYCOGS.com/CYCOGS-MSR-Medium-Size-Robot
https://CYCOGS.com/CYCOGS-Marketing
https://CYCOGS.com/CYCOGS-Museum-B21
https://CYCOGS.com/CYCOGS-News
https://CYCOGS.com/CYCOGS-News-Press-Room
https://CYCOGS.com/CYCOGS-Omni-Directional-Mobility
https://CYCOGS.com/CYCOGS-Other-Robotics
https://CYCOGS.com/CYCOGS-Other-Types-of-Mobility
https://CYCOGS.com/CYCOGS-Policies
https://CYCOGS.com/CYCOGS-Prior-Robotics-Robotic-Automobile
https://CYCOGS.com/CYCOGS-Privacy-Policy
https://CYCOGS.com/CYCOGS-RESS-Robot-Emergency-Stop-System
https://CYCOGS.com/CYCOGS-RESS-Robot-Emergency-Stop-System-Overview
https://CYCOGS.com/CYCOGS-RESS-Robot-Emergency-Stop-System-Technical
https://CYCOGS.com/CYCOGS-Recalls-Returns-Licenses
https://CYCOGS.com/CYCOGS-Refurbished-Reuse-Recycle
https://CYCOGS.com/CYCOGS-Resources
https://CYCOGS.com/CYCOGS-Robot-Leasing
https://CYCOGS.com/CYCOGS-Robot-Registry
https://CYCOGS.com/CYCOGS-Robotics-Museum
https://CYCOGS.com/CYCOGS-Robotics-Videos
https://CYCOGS.com/CYCOGS-SRing-Sensor-Ring-System
https://CYCOGS.com/CYCOGS-Sales
https://CYCOGS.com/CYCOGS-Sales-Offers
https://CYCOGS.com/CYCOGS-Sales-Terms-and-Conditions
https://CYCOGS.com/CYCOGS-Search
https://CYCOGS.com/CYCOGS-Sensing-Platforms
https://CYCOGS.com/CYCOGS-Service-Options
https://CYCOGS.com/CYCOGS-Services
https://CYCOGS.com/CYCOGS-Single-Unit-Mobility
https://CYCOGS.com/CYCOGS-Snake-Arm-Robotics
https://CYCOGS.com/CYCOGS-Snarm-Snake-Arm-Robot
https://CYCOGS.com/CYCOGS-Software-Firmware
https://CYCOGS.com/CYCOGS-STFA-Small-VCA
https://CYCOGS.com/CYCOGS-Storys
https://CYCOGS.com/CYCOGS-Support
https://CYCOGS.com/CYCOGS-Synchronous-Mobility
https://CYCOGS.com/CYCOGS-System-Administration
https://CYCOGS.com/CYCOGS-Test-Equipment-Products
https://CYCOGS.com/CYCOGS-TFA-VCA
https://CYCOGS.com/CYCOGS-Warranty
https://CYCOGS.com/CYCOGS-Web-Links
https://CYCOGS.com/CYCOGS-Website-Data-Security-Policy
https://CYCOGS.com/CYCOGS-Website-Vulnerability-Disclosure-Policy
https://CYCOGS.com/CYCOGS-Website-Legal-Disclaimers
https://CYCOGS.com/CYCOGS-Website-Terms-of-Use
https://CYCOGS.com/CYCOGS-Wheel-Assembly-Module
https://CYCOGS.com/CYCOGS-Wheel-Assembly-Module-CAD
https://CYCOGS.com/CYCOGS-Wheel-Assembly-Module-Overview
https://CYCOGS.com/CYCOGS-Wheel-Assembly-Module-TechSpecs
https://CYCOGS.com/CYCOGS-Work
https://CYCOGS.com/error
https://CYCOGS.com/SiteMap
https://CYCOGS.com/