CYCOGS® System Administration
CYCOGS
®
IT and Network implementation design and consulting with Cloud Computing and Mobile Devices, Solutions and Technologies.
The
CYCOGS
®
company is an
AI Robotics manufacturer
, and you may ask why
CYCOGS
has any interest in IT and what relevant IT proficiency applies to AI Robotics? Robotics and AI systems use and rely on computers, networks and back-end systems. For some equipment IT is a critical part of many AI and robotic systems. We do focus on Microsoft IT systems, (but we also know Linux) including systems and network design, implementation, administration plus we can take care of your enterprise hardware and software.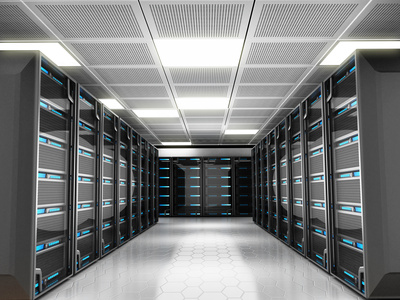 We are versed in many traditional businesses, such as the manufacturing, service, retail, education and the government sectors. We have experience including
R&D
projects, and of course, AI Robotics integrations.
CYCOGS
staff have a wide range of expertise in providing consulting for the design, installation, maintenance and administration on IT systems, networks, servers, firewalls, Microsoft systems and software, including custom database systems. We have experience with many sizes of projects. The
CYCOGS
®
company supports remote administration and operations across multiple states. If you need help in machine control and remote sensing, we can help.
The
CYCOGS
®
company can redesign and clean up your hardware, ranging from your IT infrastructure, computer room, cabling upgrades, servers and server rack systems. We can update your
Information Technology Equipment
(ITE). We are well experienced in network infrastructure types, various hardware and software systems, as well as routers, firewalls and security appliances like the Sophos UTM (Unified Threat Management).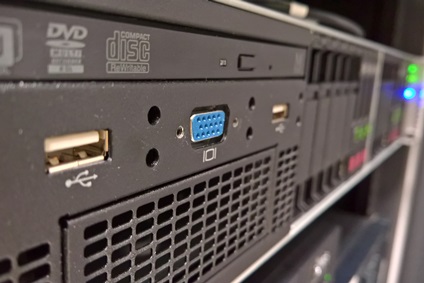 The
CYCOGS
®
company is able to service and support hardware and software for networks, including but not limited to: Ethernet, Wi-Fi, Bluetooth, switches, routers, firewalls, Cellular mini repeaters, mobile / cellular devices, GPS network time servers, Uninterruptible Power Supply (UPS) systems, KVM systems (Keyboard Video Mouse), tape drives and libraries, network storage/SAN, VoIP (voice over internet protocol) phones, Analog and Digital video/camera systems, servers, user computers, VR (virtual reality) systems, MFC (Multifunction) printers and peripherals, 3D printing, scanning, collocated and shared website hosting, as well as moving you onto the cloud if needed.
We can source both new and used IT equipment. You can get better prices through our established vendor contacts. New equipment offers many performance, reliability and warranty improvements over old equipment. Used equipment do offer large price savings. We recommend that you buy only new firewalls because firewalls require constant updates and may require a current license. An advanced firewall can perform antivirus scanning and threat protection as well as other critical features such as Exchange Server integration, including web server application filtering protection.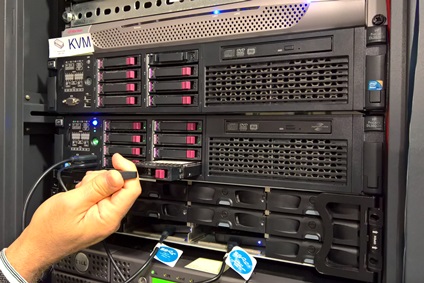 The
CYCOGS
®
company staff have in depth software experience with All versions (including the 2020 products) of Microsoft Windows servers and desktop operating systems in the Microsoft ecosystems. We are well versed in Microsoft Server systems such as SQL Server database systems and administration (DBA + build and maintain your custom database systems), Exchange Server email systems (Including SMTP, POP3, ActiveSync, SPF/DMARC, migrations, etc.), Microsoft Azure cloud services, Microsoft 365, VPN, RDP, DNS, DHCP, AD, Certificates and Certificate Services - including HTTP(S) UCC/SAN and wildcard, as well as Office products, GP, etc. Our focus is on Microsoft Visual Studio programming in C#, R and Microsoft SQL Server SQL, data collection / synchronization, data science learning and analysis. Furthermore, we know Computer Aided Drafting (CAD) in the 2D and 3D spaces such as AutoCAD, SolidWorks, and the list goes on. We are also versed in other operating systems (OS) such as Linux systems and its various distributions, and the Apple OS and Android OS.
CYCOGS
can also provide lifecycle management of hardware, software, and licensing, from audits to disposal.
All of this detailed IT knowledge is needed in order to successfully implement and maintain AI Robotics and its integration.
The
CYCOGS
®
company can help you in these and other examples:
| | | |
| --- | --- | --- |
| | | |
| Set up new automation in your IT infrastructure. | | |
| Prepare your network for future automation projects. | | |
| Create, Design, Document and Update your IT infrastructure. | | |
| Update and maintain your hardware, software and systems. | | |
| Assist and augment your staff with our people who know IT and AI Robotics. | | |
| Perform DBA, Exchange and Server systems administration. | | |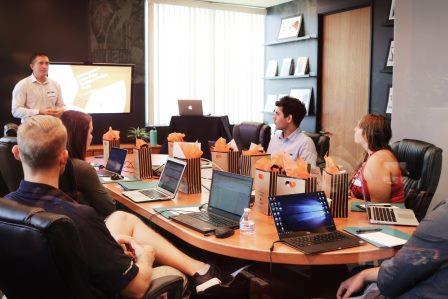 The
CYCOGS
®
, LLC company is a B2B (business-to-business), B2G (business-to-government) and B2C (business to consumers) privately held Wisconsin Limited Liability AI Robotics Company established in 2004.
Please contact
CYCOGS
for Your Technology Projects to get started now!
Sales E-mail:
sales@CYCOGS.com
| Please include in your email: | | |
| --- | --- | --- |
| Urgency of the project. | | |
| Onsite or offsite requirements. | | |
| Brief description of project. | | |
| Contact information such as your name, email address, title, company, and telephone number. | | |
| We offer competitive pricing for consulting, please contact us for more information regarding pricing. | | |
Contact:
Send questions and comments about this web site to the
CYCOGS® Contact
.